OUR LAWYERS IN THE MEDIA
Hupkes et al. has built up a national reputation in the field of digital fraud and other consumer matters. Marius Hupkes regularly talks about it in TV programs such as Kassa and Opgelicht.
Leonie Keet was heard at BNR about the legal consultation hour for entrepreneurs at the Chamber of Commerce.
Below you can watch and/or listen to these programs again.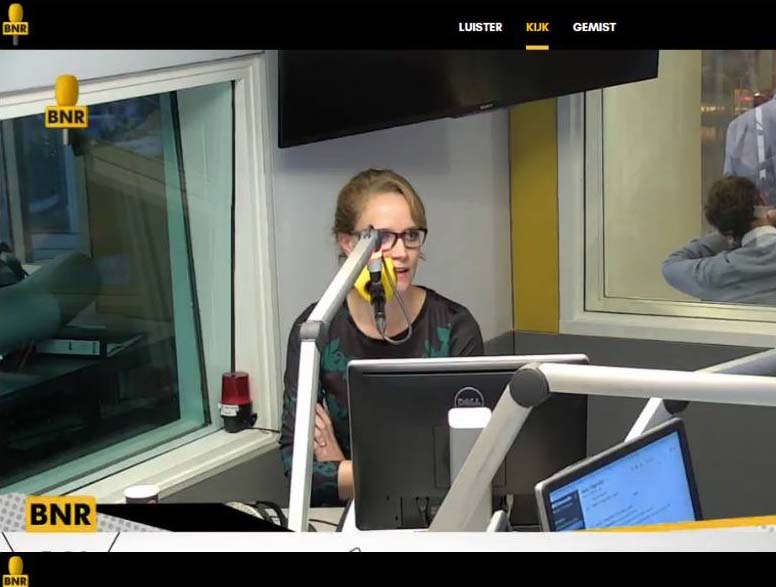 BOILER ROOM FRAUD WITH CRYPTO
April 4, 2023 – Are illegal cryptoexchanges liable if they facilitate fraud?
Fraudsters use crypto as a payment method for scams. How does this type of fraud work, what the can cryptoexhanges do to prevent it, and are they legally liable for damages?
© BNR (Cryptocast)


Nov. 4, 2022 – Is an accountant liable for faulty investments?
Can an accountant with a power of attorney decide on his own that he is investing tons of someone else's very risky assets? A widow, who leaves the management of her assets to this accountant, is unaware of his actions until it turns out that all her bank accounts are empty. And attention to the Cypriot CFD cases. After the broadcast, an outstanding amount is still paid.
© Omroep MAX (Meldpunt)

Oct. 24, 2022 – Fraudsters use illegal crypto-exchanges.
Stephan tells AVROTROS Radar how he became a victim of investment fraud. The fraudsters are using cryptoexchange Coinbase to launder the loot. Coinbase was legally prohibited from serving Dutch customers until Sept. 21, 2022. We held Coinbase liable and took this matter to court.
© AVROTROS (Radar)

September 29, 2021 – Favorable rulings from Dutch judges
The AFM still warns against dubious CFD providers. The good news is that there are now favorable rulings from Dutch courts. We contributed to the AFM signals monitor of September 2021.
© AFM (Signalenmonitor)
March 19, 2021 – Bitcoin wallets are being abused by fraudsters selling fake investments
Bitcoin wallets can be abused by fraudsters selling fake investments. Sometimes the wallets block balance in the account if they discover that there is fraud. You sometimes have to litigate "internationally" to get the secured amount back. In conversation with Marloes Kolthof, director of the fraud helpdesk.
© Omroep Max (Meldpunt)
December 19, 2020 – The damage due to "spoofing fraud" will still be reimbursed
Under political pressure, the banks have decided to reimburse the damage caused by "spoofing fraud". The Minister of Finance has established a "compensation scheme".
© BNNVARA (Kassa)
October 12, 2020 – Criminals abuse the authentic phone number of banks
Kassa has devoted several broadcasts to spoofing fraud, in which criminals misuse the authentic telephone number of banks. 76% of the reported victims are ING customers. Our office is preparing a lawsuit on behalf of the victims.
© BNNVARA (Kassa)
October 8, 2019 – Fake Ads and CFD Brokers from Cyprus
Scammed investigates how PSV sponsor Investous (F1 Markets) is duping people through CFDs (contracts for difference). Jaap Jongbloed discusses the legal options with Marius Hupkes.
© AVROTROS (Opgelicht)
September 10, 2019 – Explosive rise in QR code fraud ING app
It is becoming easier to manage your banking affairs via your smartphone. That also makes it easier for scammers to abuse it. But what if the bank then declines all responsibility and you are left with an empty account? Marius Hupkes in conversation with Kassa.
© BNNVARA (Kassa)
October 18, 2017 – Foreign callers are chasing Dutch savings
Foreign investment companies prey on Dutch people with savings. On the basis of their duty of care, do banks also have the task of protecting their customers against this? Elles de Bruin talks about it with victims, lawyer Marius Hupkes, Jan Boerboom of the AFM regulator and Robin de Jongh of ABN AMRO.
© Omroep Max (Meldpunt)
October 25, 2016 – Entrepreneurial stress over legal issues
The Chamber of Commerce. You cannot ignore it if you want to start a company, but they now also come with a seemingly nice gesture: from 1 November you can again visit a free legal consultation hour as an entrepreneur. About the desirability of (another) consultation hour and the questions that entrepreneurs have: Leonie Keet, lawyer at Hupkes cs lawyers.
© BNR (Juridische Zaken)