If you are admitted to the Debt Rescheduling Act (WSNP), you cannot pay alimony. The ex-partner does not always agree. Sometimes the judge has to make the decision. Four questions about paying alimony and debt restructuring.
I pay alimony and enter debt restructuring. What now?
If you enter debt restructuring, your financial capacity decreases. This also means that you have insufficient money to pay the established child and/or partner alimony. The basic principle is therefore that the established alimony is set at zero (nil) during a debt rescheduling scheme.
Are there exceptions?
It is possible that the alimony obligation is taken into account. Part of your income is then reserved for alimony and therefore does not go to the creditors. In that case, the alimony need not be set at zero. There may also be other circumstances that do not justify alimony being set at nil during the term of the debt rescheduling scheme.
How can the alimony be set at nil?
A lawyer can submit a request for nil alimony to the court. In principle, such a request will be granted, unless there is an exception. After allotment, no alimony has to be paid for the duration of the debt rescheduling scheme.
What does it cost?
Because you are in debt restructuring, you are eligible for government-funded legal aid. This is also called an addition. This addition covers the attorney's fees, except for a personal contribution. This personal contribution will probably amount to € 143.00 (with referral from Juridisch Loket). In addition, the court will charge costs. These amount to € 79.00.
Finally
Do you have questions? Would you like assistance with regard to the nil child support? Feel free to contact us by phone or visit our consultation hours.
This article was posted by Leonie Keet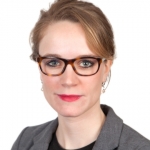 Read more about debt restructuring